Introducing Orbit Arm 2
October 2016
We are always looking for ways to improve. Since releasing the Orbit in 2012, we have learned a lot about tonearm design and manufacture. We have also received a lot of feedback from customers. Taking all this into account, our engineering team has spent the past year and a half working on a new iteration of our tonearm, which we have aptly named Orbit Arm 2 (OA2). We are pleased to announce that all new Orbits are now shipping with OA2.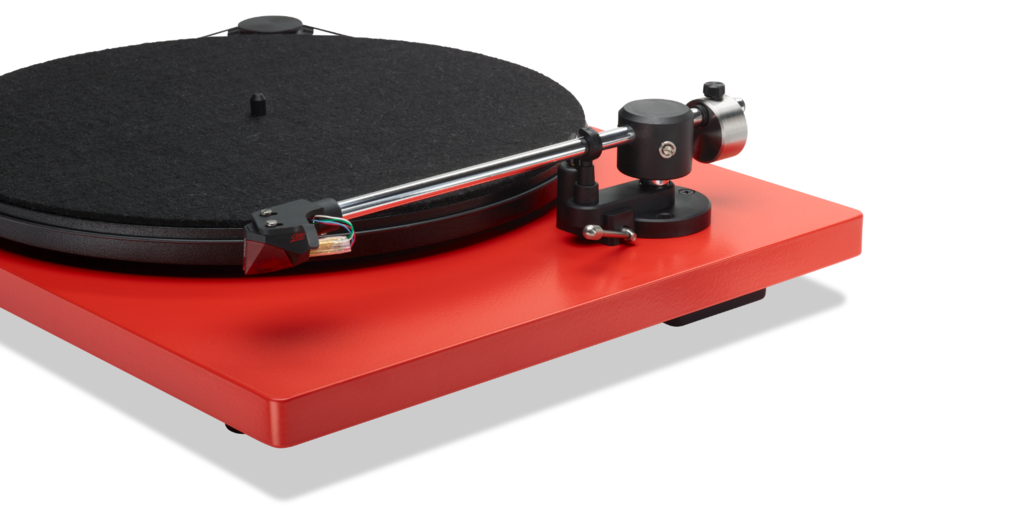 Our new tonearm has a lot in common with the original. We have preserved the low center of mass and relatively low effective mass. We have also continued to use the same high-quality materials: glass-filled nylon, aluminum, brass, and stainless steel. Like the original, OA2 is completely designed and assembled in house. But there are four things that are very much new about it:
1. New gimbal bearing design
Our original tonearm used a unipivot bearing, which consists of an inverted pyramid of ball bearings. For OA2, we have moved to a gimbal bearing design, which consists of two pivot axes connected perpendicularly.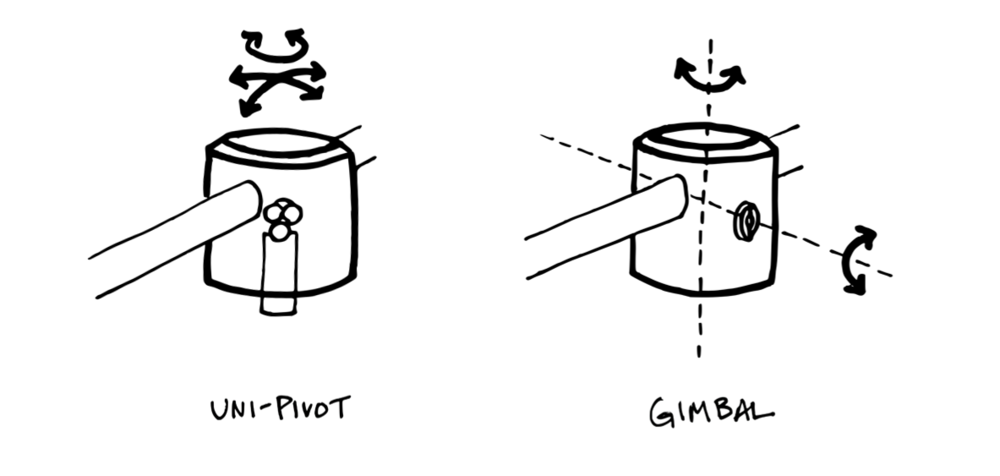 The vertical axis of the new bearing consists of two stainless steel cone-shaped pivots that rotate on hardened steel ball bearings. The horizontal axis consists of high-quality radial ball bearings that are mounted to a machined aluminum shaft. The new gimbal design has less bearing friction, which allows the stylus to move more freely as it tracks the grooves of your record. This translates into less distortion and better imaging. 
OA2 features a redesigned, higher-mass counterweight. The added mass allows the arm to accommodate a wider range of cartridges - such as the Ortofon 2M Series, Shure M97xE, and Audio-Technica 440MLa (or other cartridges weighing up to 7.2 g). Expect to see some new cartridge options available soon!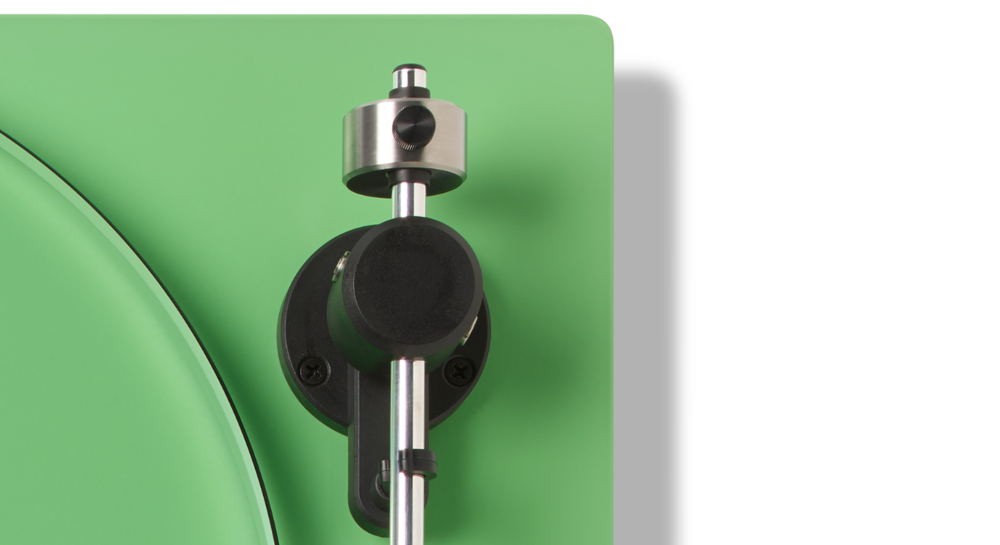 The new counterweight also has an internal clamping mechanism, which makes it easier to fine-tune VTF and properly align the counterweight when switching cartridges. As with our original tonearm, the counterweight is machined out of stainless steel by our Connecticut machine shop.
When you play a record, friction between the stylus and record surface produces a skating force that pushes the tonearm to the center of the record.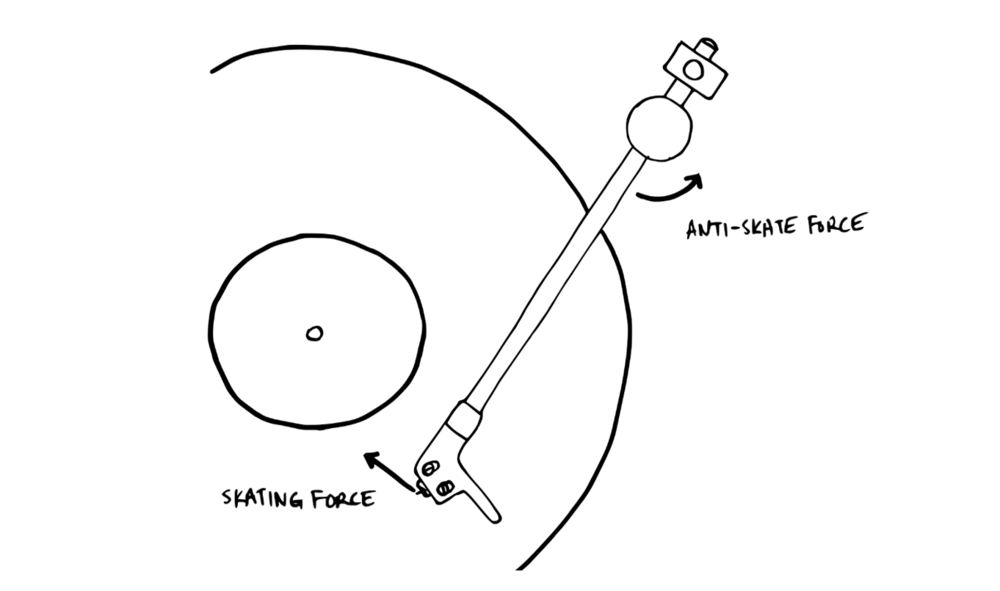 On our original tonearm, some anti-skate force was applied via damping of the unipivot bearing. This damping is not possible with the new gimbal bearing, so we designed an anti-skate mechanism (consisting of a small spring that is pre-set at the factory) that provides a small amount of outward force to counteract inward skating force.
The new anti-skate mechanism allows the stylus to sit more precisely in the center of the groove, which improves trackability and further reduces distortion. The difference is most noticeable on difficult-to-track passages that contain large amplitudes or complex waveforms (e.g. trumpets, percussion).
4. Improved tonearm geometry
We have increased the effective length of the tonearm to allow for the use of Stevenson, Lofgren A (Baerwald) or Lofgren B geometries. Our original tonearm was only compatible with Stevenson. Each type of geometry has its benefits. For example, Lofgren B has the lowest average distortion across the entirety of the record, while Stevenson is best for reducing distortion on the inside of the record. Lofgren A has the lowest peak distortion. With the new tonearm, we are now using Lofgren A as the default alignment for all Orbits (this is something that you can easily adjust if you prefer an alternative geometry).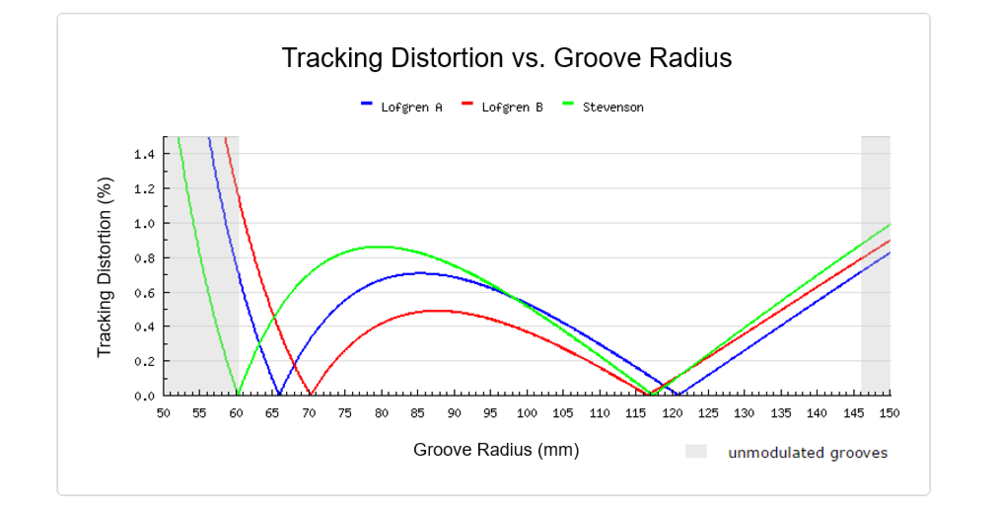 In addition to the design changes, we have also refined the finish of the tonearm. Glass-filled nylon parts are now textured for a more uniform finish, and aluminum parts are tumbled in walnut shells for a more polished look and feel. We have been listening to the new tonearm for a while now, and we're very excited about the improvements. We can't wait for you to hear it!