Introducing the next generation Orbit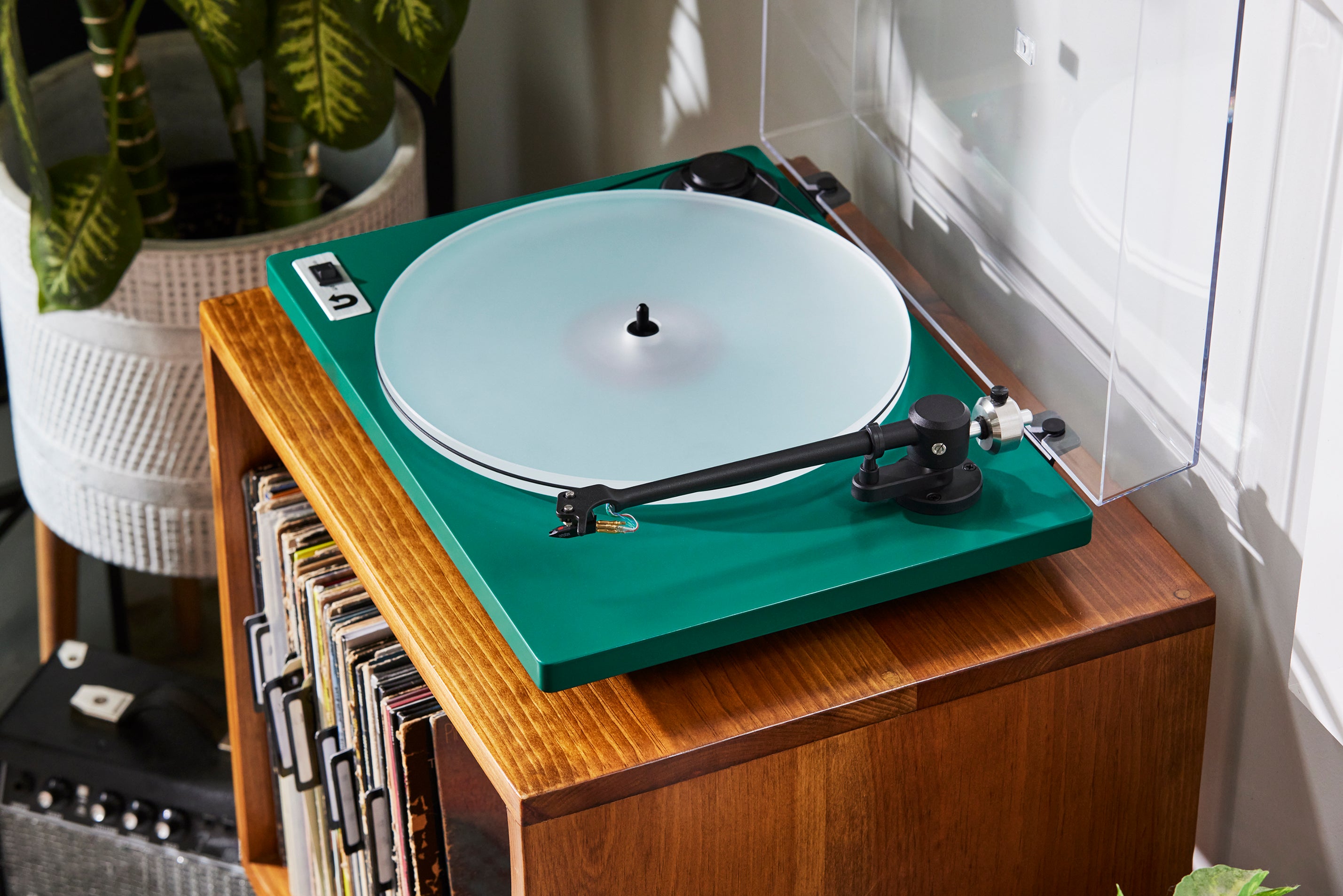 Back to basics: making high performance accessible
When we started U-Turn Audio, our goal was to make great vinyl playback more affordable and accessible. We launched the original Orbit Turntable on Kickstarter in 2012 with this vision in mind. Orbit was an immediate hit, and we spent years struggling to keep up with growing demand as the vinyl revival kicked into high gear. We grew our team, moved into a larger facility, and continued to hone our craft. But the goal never changed.
We're always looking for ways to improve our products. In the past, we've gradually rolled out product improvements with little fanfare. But this time the changes are substantial enough to warrant a full refresh of the entire Orbit lineup. If you've seen Orbit Theory, then you may already be familiar with some of these updates. Many are simplified versions of Theory's award-winning technology.
We're excited to finally share these new turntables with you!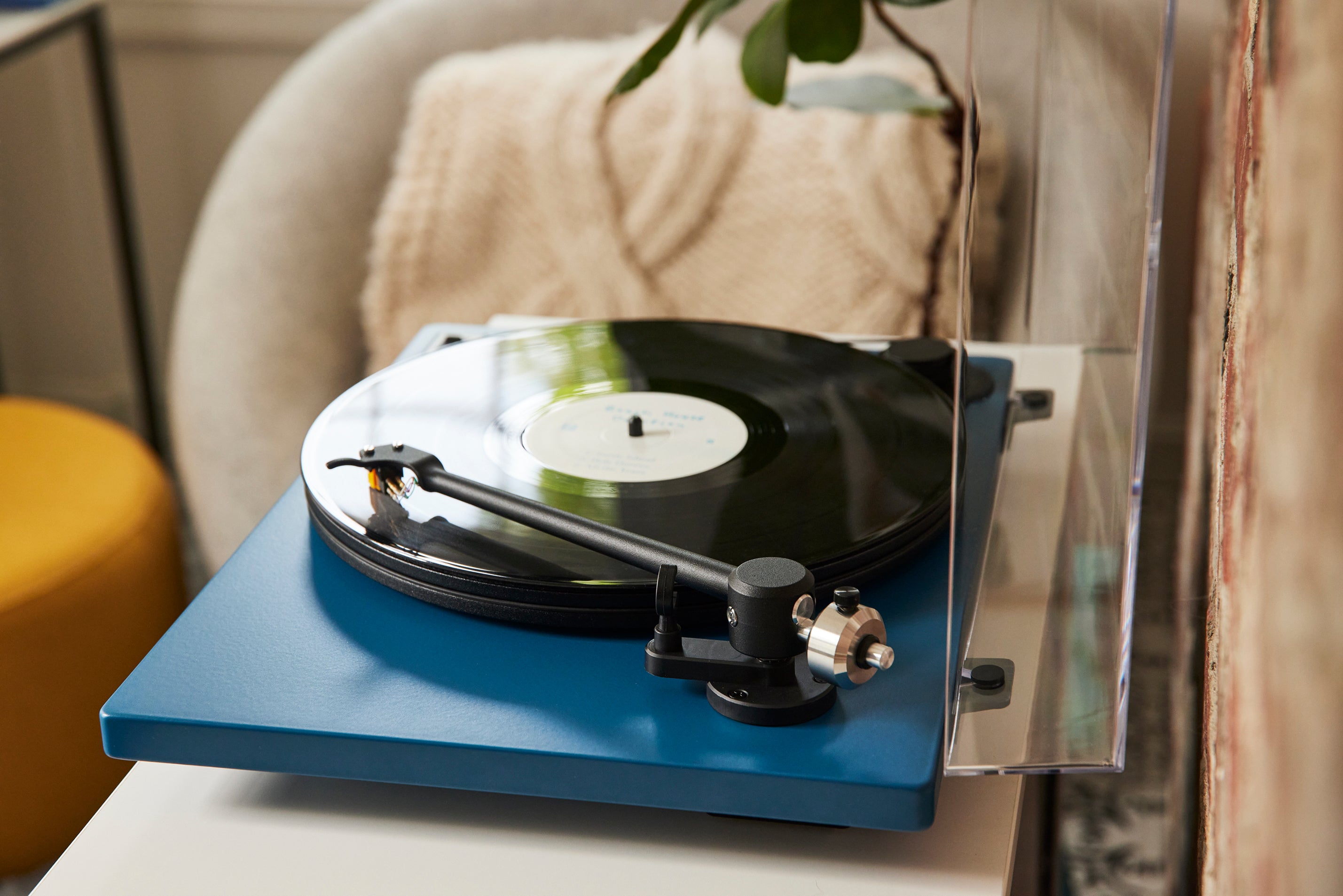 Orbit Arm 3 (OA3) is the next iteration of our precision gimbal design, built around the same one-piece magnesium armtube as Theory's OA3 Pro Tonearm. This cutting-edge armtube spent three years in development and we've been thrilled with its performance since introducing it. Magnesium is an excellent armtube material because it's strong, lightweight, and highly effective at damping vibrations. Our tapered design combines the headshell, tube, and pivot housing into a single continuous piece. This minimizes points of resonance between components, ensuring no musical information is lost. 
OA3 is ready to play out of the box with preset stainless steel counterweight (adjustable) and internal anti-skate. It now comes standard on Orbit Basic, Plus, Special, and Custom.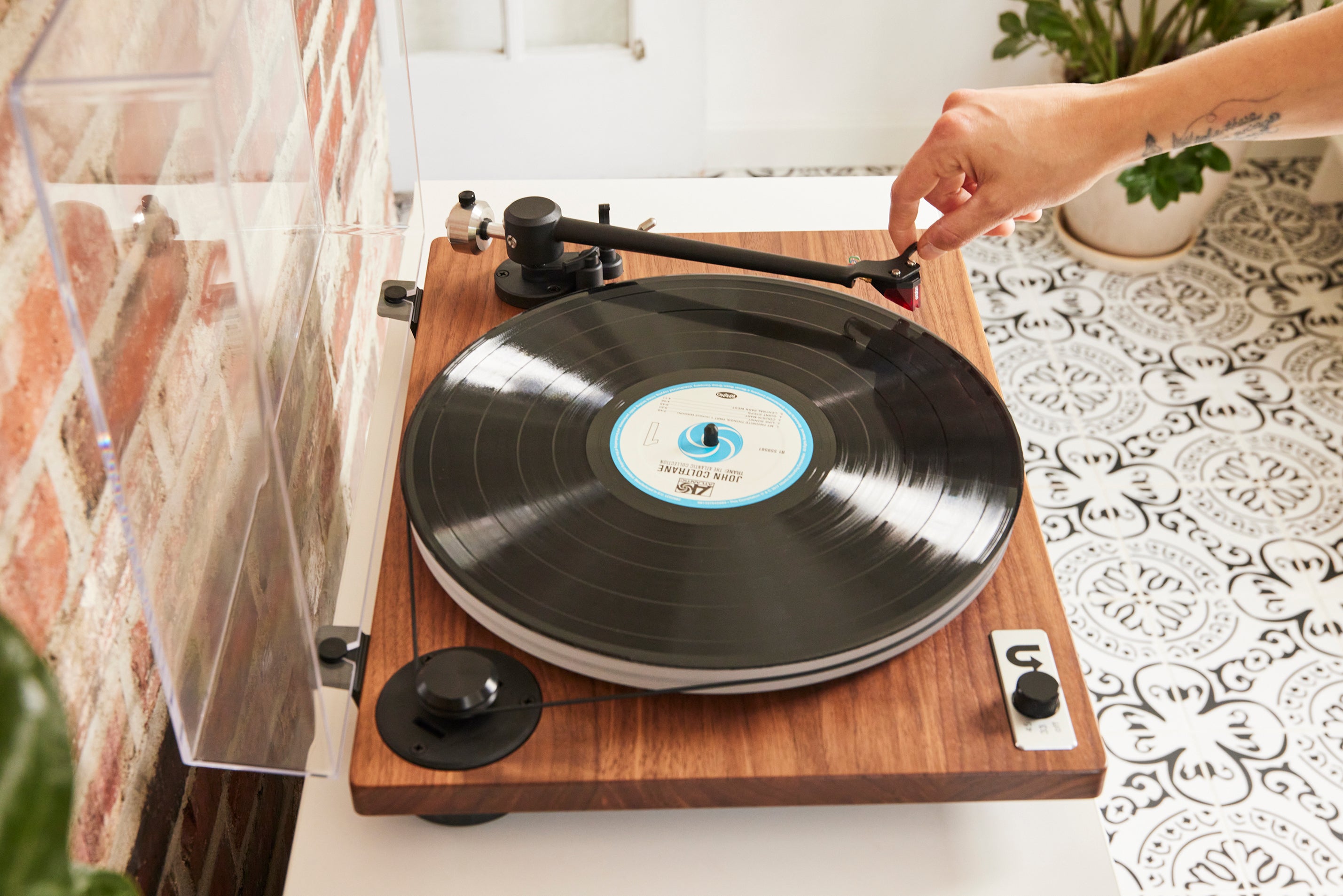 Now available on Orbit Special and Custom. Electronic speed control lets you change speeds between 33 and 45 RPM by simply turning the speed control knob. Our advanced motor controller ensures pinpoint speed accuracy by using a sine wave generator that continuously monitors and adjusts motor speed. So not only are you getting more convenience, but you're also getting improved motor performance.
Orbit's all-new drive belt is molded from liquid silicone rubber into one seamless loop. This design prevents it from breaking or losing its original shape over time. We've also added a groove to the platter that makes it easier to install the belt and change speeds. Our new acrylic platter is machined on all sides, which achieves a higher level of precision and produces a very nice looking frosted finish.
This one comes straight off Orbit Theory. Our Iso-Level Feet are machined out of aluminum and layered with Sorbothane to keep unwanted vibration away from the stylus and out of your music. Iso-Level's adjustable-height design lets you precisely level your turntable using the included bubble level. Available on Orbit Custom, or can be purchased separately and added to any existing Orbit (including Gen 1).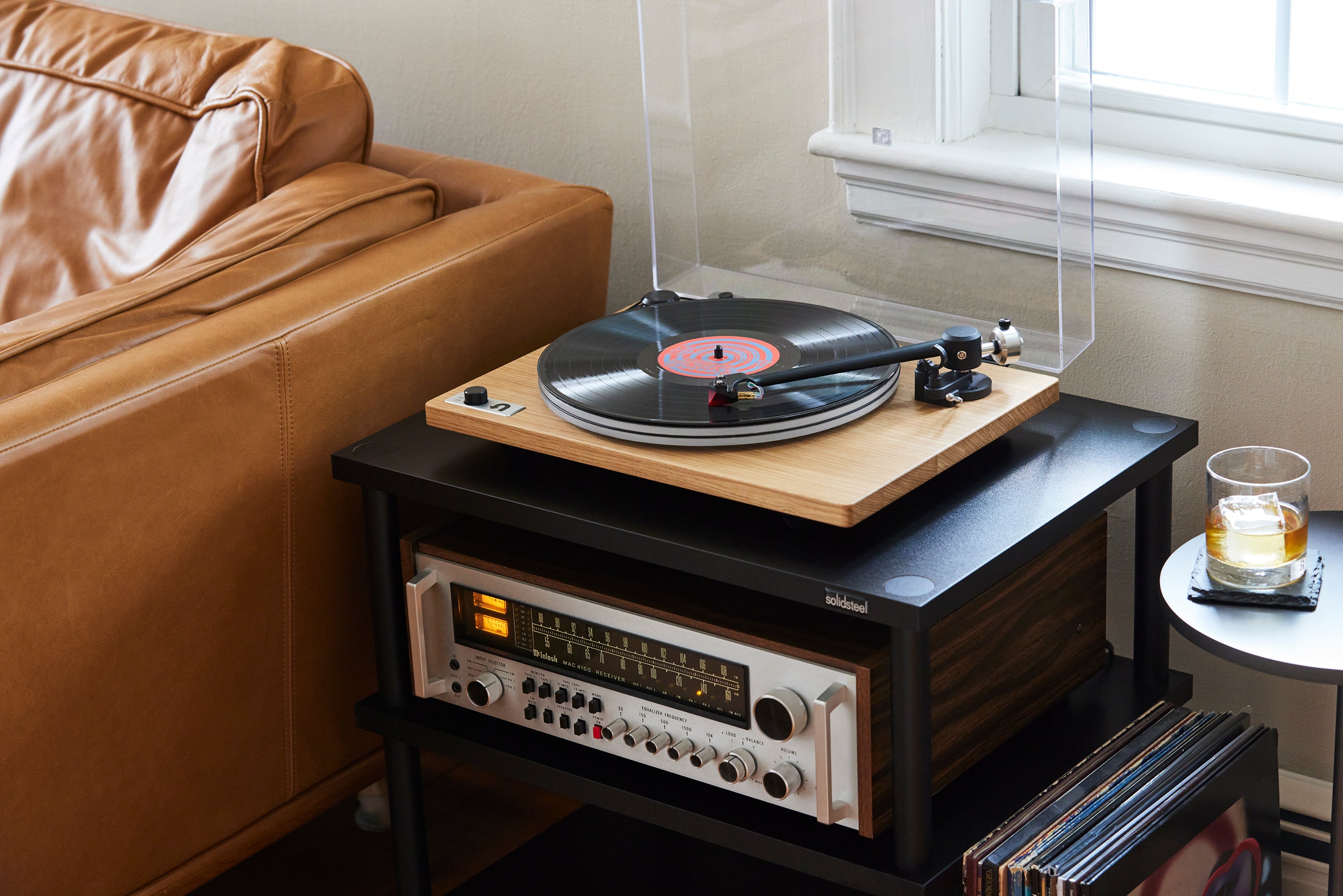 Orbit is getting brand new red, blue, and green powder coat options (along with the always popular white and black). We're also introducing a white oak plinth that has a truly beautiful open grain. These new oak plinths are constructed from 100% real oak, harvested from sustainably managed forests in the USA.