Using Your Turntable with Sonos
The way we connect to our music is constantly evolving. Adding WiFi to your turntable setup is a great way to pair the sound of vinyl with the convenience of modern wireless technology. Sonos wireless speakers are a popular option for vinyl listeners thanks to their ease of use and playback quality.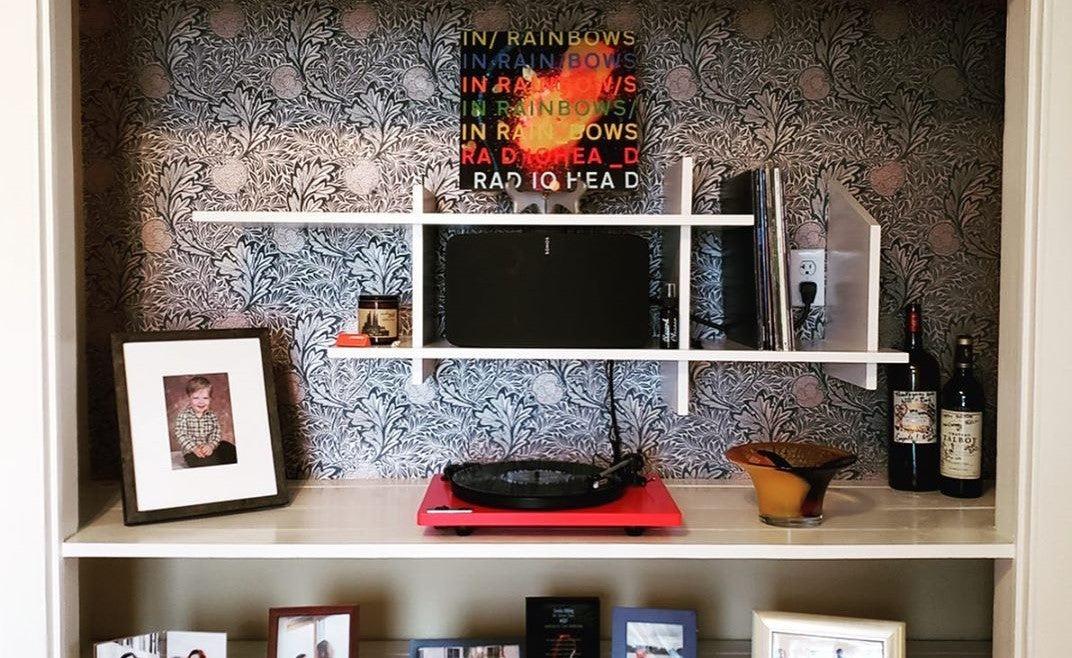 Simply put, WiFi speaker systems like Sonos are the best option for wirelessly streaming high resolution audio sources like your turntable. Here's a few reasons why:
Multi room listening allows you to simultaneously stream across multiple speakers, stretching your music to every corner of your home.
Wireless controls put all of your playback adjustments right on your phone so you can easily switch between your turntable and other sources.
Less audio signal compression than other wireless options like Bluetooth, ensuring that you don't lose any musical detail.
First, no matter what Sonos devices you're using, you will need a phono preamp to connect your turntable to your Sonos system. The phono preamp's job is to amplify the low-level "phono" level signal from your cartridge to a "line" level signal that will work with your speakers. Without a preamp, the volume from your speakers would be far too low for you to enjoy your music. We offer a built-in phono preamp option on all of our turntables, plus we make the standalone Pluto 2 Phono Preamp. 
Once you have your preamp, you can connect your turntable to any Sonos device that has either a 3.5mm AUX jack or RCA input. So for example, if you have the Five or Play:5, you can plug the turntable directly into the AUX input on the back of the speakers. To do this, you just need an RCA to 3.5mm y-cable cable like this. You can also connect your turntable directly to the RCA inputs on the Sonos Port, Amp, Connect, or Connect:Amp using a standard RCA cable.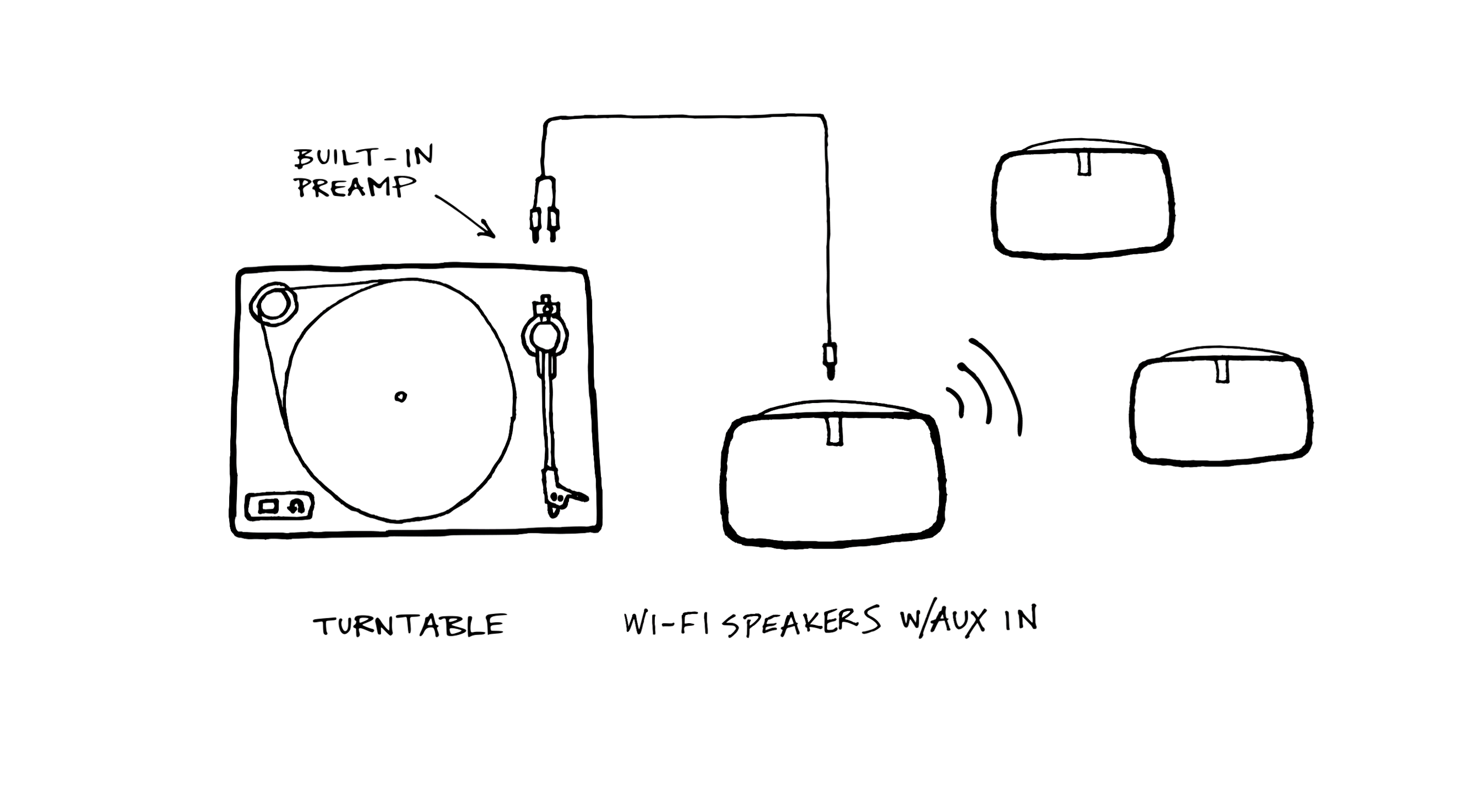 Some Sonos speakers (like the Move, One, Play:1, Play:3, Beam, Playbar, or Playbase) don't have any physical inputs. You won't be able to connect your turntable directly to any of these models. Instead, you'll need an additional Sonos device with a physical input such as a Five, Play:5, Connect, Amp, or Port to wirelessly transmit the signal from your turntable to additional Sonos speakers.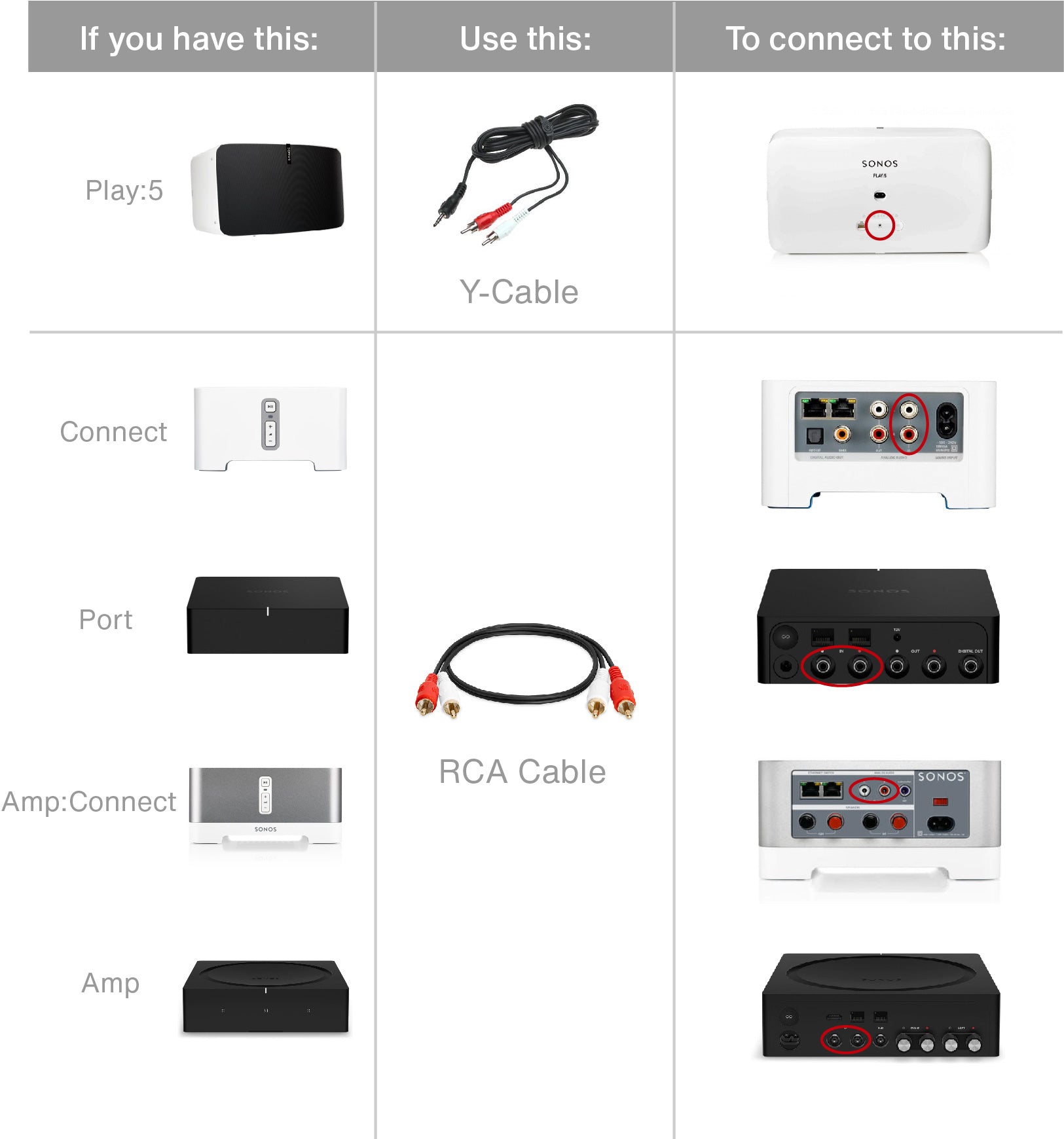 Multiroom setup: To enable multiroom setup, group your speakers in the Rooms tab and let sound fill every corner of your house.
Setting line level: You can expect your Orbit Turntable to have an output voltage of about 1V with a preamp. So we recommend setting your Sonos line level between 8-10, depending on your personal listening preferences.
Issues with WiFi connectivity: Make sure you have a solid network connection, keep Sonos speakers away from walls to avoid interference, try resetting the Sonos network if you find that audio is cutting in and out of your speakers.
Merging digital and analog can add a new layer of convenience and flexibility to your system. We're highlighting Sonos because it's one of the most popular options, but there are other WiFi streaming options like Apple Airplay and Chromecast that each have their own specific protocols.
For more information on connecting your turntable to speakers and other stereo equipment, you can check out our other connecting guides here.