Is My Orbit Gen 1 or Gen 2?
Looking at the tonearm is the easiest way to determine which generation Orbit you have. Gen 1 tonearms (unipivot and OA2) have a bare metal aluminum armtube, while Gen 2 tonearms (OA3) have a black magnesium armtube. You can also tell by the platter – Gen 1 platters have a flat edge with no groove, while Gen 2 platters have a groove for the belt.
Gen 1
Built from 2013 - 2023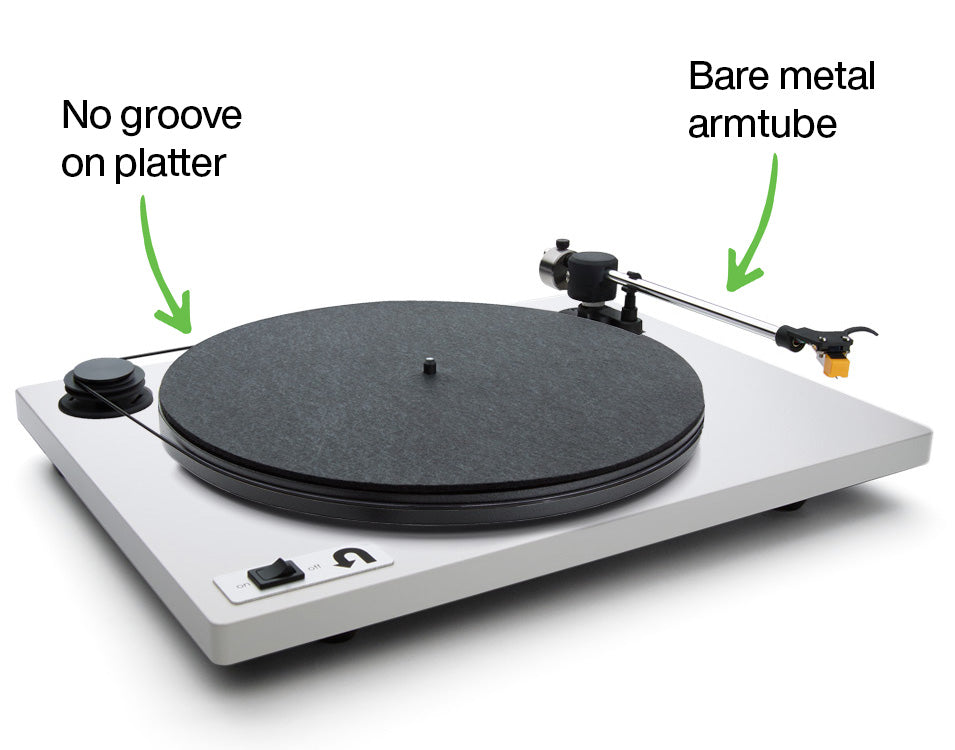 Gen 2
Built 2023 - present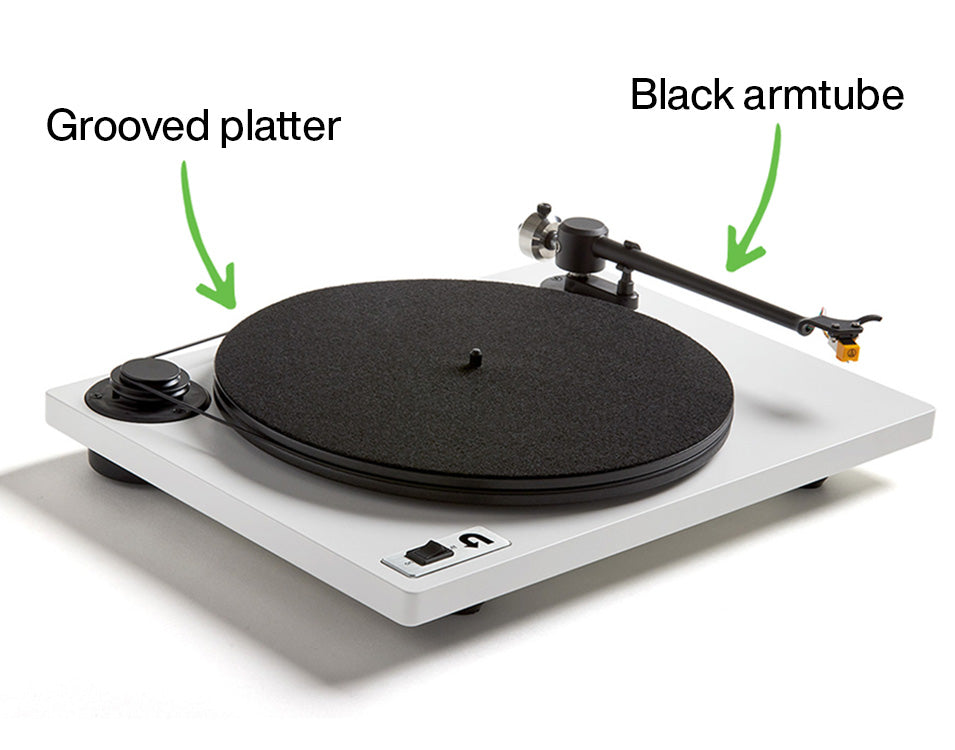 Setup instructions are slightly different for our Gen 1 and Gen 2 Orbit Turntables. Setup videos and guides for both turntables are included below. If you are unsure which version you have, click here to identify your Orbit.
Orbit (Gen 2) Setup
Orbit (Gen 1) Setup