Introducing walnut and maple plinths
November 2016
Since we first released the Orbit, we have received a steady stream of requests (and demands) to add wood plinth options to our lineup. We have heard you clearly, and are excited to announce that rift walnut and flatcut maple plinths are finally available in the Orbit Custom and on the brand new Orbit Special!

We have experimented with a variety of woods and veneers, and found that there is truly no substitute for the natural beauty, feel, and durability of a solid hardwood.
"Wood is good." - Cosmo Kramer
The angle at which the logs are sawed determines the grain pattern of the boards. "Flatcut" lumber is milled tangentially to the growth rings. We use this cut for our maple plinths because it brings out a striking "cathedral" grain pattern. "Rift sawn" lumber is milled perpendicularly to the growth rings, creating a more consistent parallel grain pattern. We use this for our walnut because it highlights the variation of light and dark growth rings.
All of our lumber is sustainably harvested from trees grown in Pennsylvania and Indiana. We work with a local woodshop to plane the lumber down to proper thickness and CNC machine it to size. Each plinth is constructed out of multiple boards that have been joined together. Because wood expands and contracts, using multiple boards ensures stability and prevents the plinth from warping over time.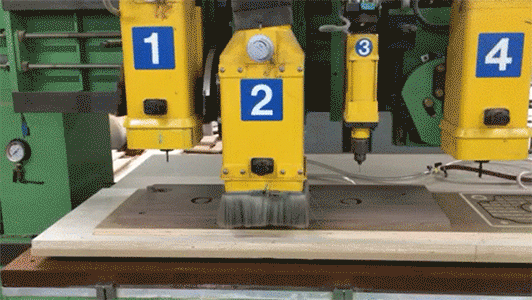 Machined plinths are then sanded and finished using a clear lacquer with a flat sheen. The lacquer provides a durable, water-resistant finish that preserves the wood's natural color and texture. Finally, the plinths are assembled into turntables in our workshop.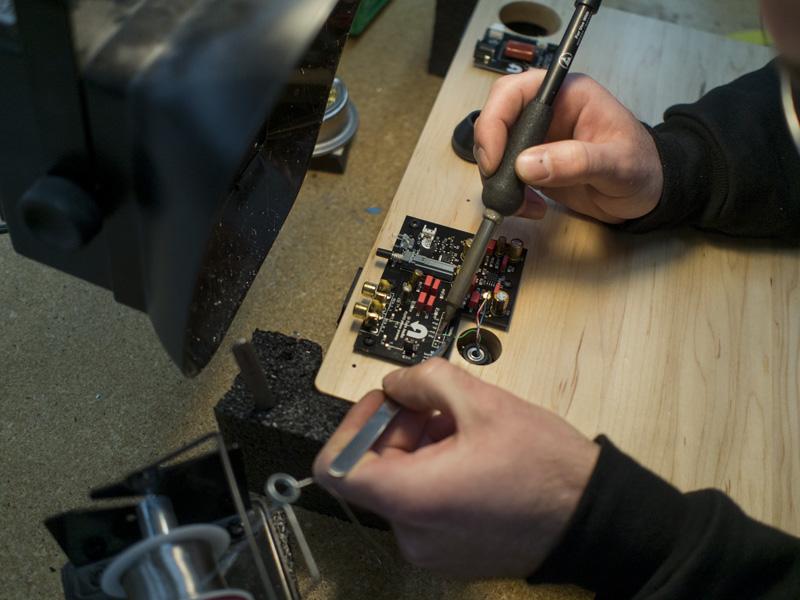 Wood's natural variation is part of its distinctive beauty. The grain pattern, color, and texture of each plinth is entirely unique.
As a company, we believe that performance always comes first. But we also understand that a turntable is a gathering place and a focal point in many homes. We hope that these new hardwood options will bring even more joy to your listening experience.